Where to see great art in Denver this weekend
As October draws to a close, a lot of the local scene is holding up the new shows for November's First Friday (which also marks the beginning of Denver Arts Week), while others still focus on the season of ghosts and celestial spirits.
But there's plenty of new stuff in town this weekend, too: Colorado artists Chuck Forsman and Floyd Tonson are opening solo shows, and Deborah Roberts in Austin will discuss her exhibition. I In the new MCA Denver Extension. Untitled: Creative Fusions go big in the renovated Martin Building of the Denver Museum of Art, and Next Gallery has four can't-miss shows.
You'll need to plan to see everything, plus art-related events on our site Day of the Dead List. So plan your route carefully, then attack!
On Earth As It Is: Paintings by Chuck Forsman
O'Sullivan Gallery, Fine Arts Building, Regis University, 3333 Regis Boulevard
Until December 3
Opening Ceremony: Thursday, October 28 from 4:30 to 7 pm
Artist Talk: Thursday, November 11th at 7pm
Chuck Forsman studies landscapes as a photographer and painter, with a particular interest in human encroachment on natural beauty. A selection of Forssmann's paintings, which follow the curves of a pristine landscape while emphasizing the human footprint of hiking trails, ski trails, and paved mountain trails, will be on display at the O'Sullivan Gallery through early December.
Deborah Roberts Talk Artist
Holiday Theatre, 2644 West 32nd Avenue
Thursday, October 28, 7 p.m.
Austin artist Deborah Roberts' stunning exhibition of mixed media works at MCA Denver is riding a wave of movement you might call "Black Art Matters," and the Museum Circle is best for that. Roberts, whose portraits of black children claiming personal identity are delightful and late, will discuss her life as an artist and I (Open title of her program) Live at Holiday Theatre, MCA's latest acquisition, in conversation with Museum Director Nora Abrams. Tickets $15 in advance Here.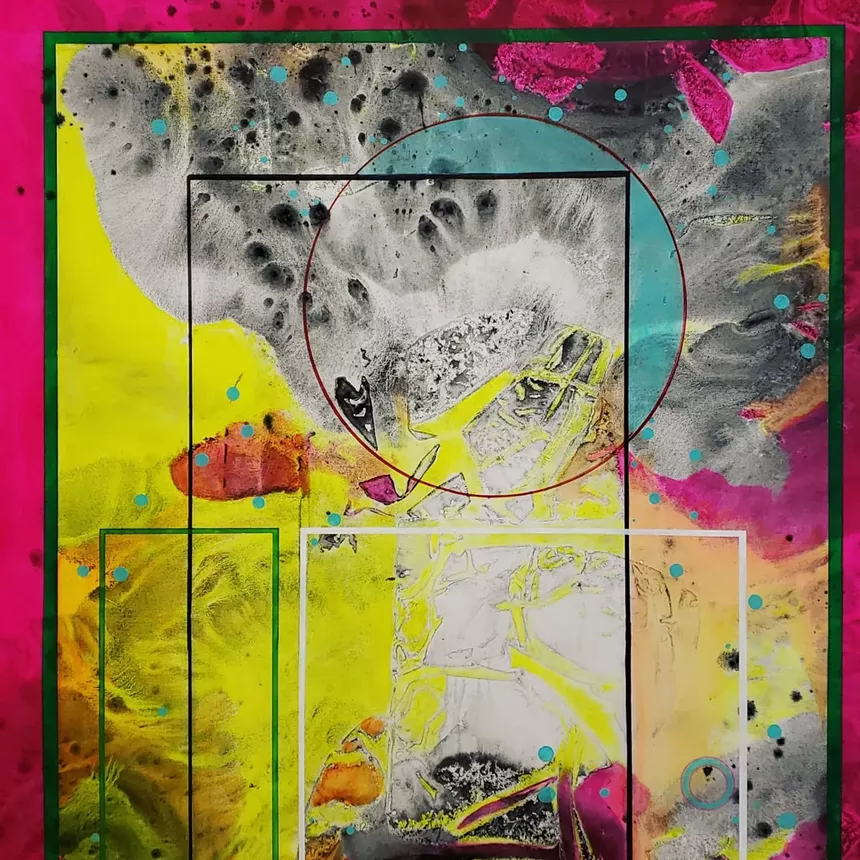 Floyd de Tonson: summaries
Contemporary Michael Warren, 760 Santa Fe Drive
Until November 20
Opening Ceremony: Friday, October 29, from 5 to 8 p.m.
Michael Warren ceded much of his gallery space to Colorado Springs art legend Floyd de Tonson until late November, allowing him to showcase many aspects of his work, with an emphasis on abstracts. A master of abstraction with a strong representational side informed by black rights and history (including some that act as a mixture of both), Tonson is a vivid example of what happens when art meets activism.
Adrienne DeLoe, Earth ghosts, With The control group, burn scar
Tamara Mahoney, Touch (Editor)
Charm
Next Gallery, Art Hub, 6851 West Colfax Street, Lakewood
October 29 to November 12
Opening Ceremony: Friday, October 29 from 6 to 10 pm
Next Gallery's walls are SRO Friday, with interventions in the natural world by Adrienne DeLoe and guests from Control Group Productions, hands-on photos by Tamara Mahoney, and CharmA season-appropriate group show with a supernatural theme. DeLoe is expanding into a collecting business that combines specimens of insects, crystals, and other natural objects by branching out to use animal bones, fungi, plant matter, and other organic matter, with meticulously impressive results; It will be compensated by the control group burn scar, an installation that includes photographs documenting the immersive dance theater of the East, the disturbing burn scar. Mahoney paints hands as a metaphor for the human touch.
Untitled: Creative Fusion
Denver Museum of Art, 100 West 14th Avenue Parkway
Friday, October 29, from 6 to 10 p.m.
DAM's 2021 Creative Fusion series concludes on the last Friday of October by focusing on the theme of "The Soul Survives" and celebrating the reopening of the renovated Martin Building and the first new gallery inside, ReVisión: Art in the Americas. Video artist Alejandra Abad and musician Felix Ayodeli will lead the way, with the help of a few dozen multidisciplinary creators. Admission is $10 to $18 (eighteen and under are free); Get tickets and a complete schedule online.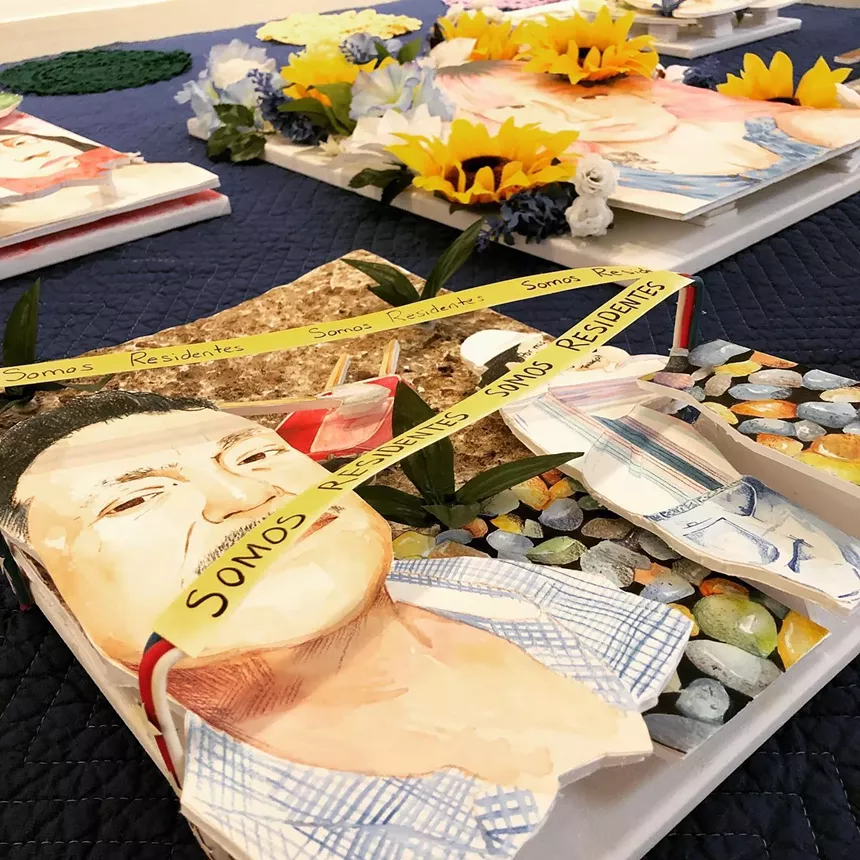 MSU Denver Fall 2021 BFA Thesis Show
MSU Visual Arts Center Denver, 965 Santa Fe Drive
October 29 to December 10
Opening Ceremony: Friday, October 29 at 6 pm
While the satellite gallery Weird Times: Looking Back, Looking Forward Continuing in Boulder in the city of Seidel, Metropolitan State University of Denver's main CVA location serves art and design students by organizing a BFA thesis presentation. Find out what graduating artists want at MSU.
The day of the installation of the dead altar
Guaranteed Contemporary Art, 3240 Larimer Street
Party delivery and final photos: Friday, October 29, 6-9:30 p.m.
Watch the altar: Saturday, October 30 from noon to 4 pm
Foolproof gives a nod to Day of the Dead while gallery director Laura Phelps Rogers helps collect photos of her american fabric Project, a huge quilt assembled with pictures to celebrate the immigration. Rogers requests photo copies of vintage family photos to include in her work, and with that in mind, Foolproof will host an evening art party, where photos can also be added to an altar in the gallery. Come back the next afternoon to see the altar completed.
chant cooperative, I was dreaming
The Temple, 2400 Curtis Street
October 30 to November 27
Opening Ceremony: Saturday, October 30, from 7 to 10 pm
The Chant Collective, a band of temple artists seeking to take control of guarding the gates of the art world, mines the dream psychology of this group. Come for art. Enjoy live music at the opening.
Would you like your event to appear on this calendar? Send details to [email protected].
.