Warnings in place of continued heavy rain for eastern Australia
The east coast of Australia is being beaten by a
weather
The order spans across four states as the November deluge continues.
Populations could be cut off in parts of the two states, with more than 100 roads already swallowed up by rising waters in Queensland.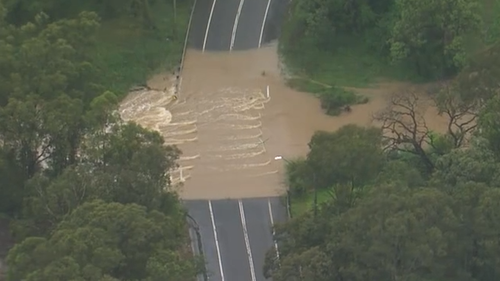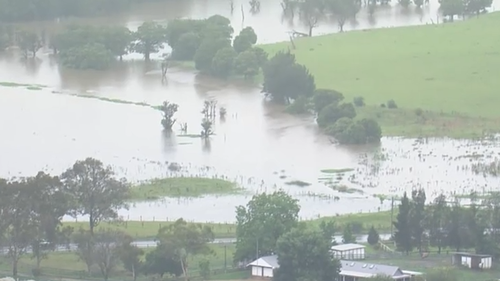 Inland New South Wales and the Midwest also received heavy soaking, with "large precipitation totals" recorded.
The highest total was seen in Parma, which saw 170 mm.
The Skoun area was also severely damaged after a thunderstorm swept through the area.
"Slums recorded 64 mm, most of which were related to a thunderstorm earlier today," said Agata Imelska, chief meteorologist at the Met Office.
Newcastle and the Hunter region were also affected.
The western-central region experienced "significant amounts of rain" around the 50 mm mark.
Residents in New South Wales and Sydney have been warned not to drive into road conditions, with more rain and storms expected today.
"You don't get complacent, even if there's a break in the weather," Imelska said.
Conditions in New South Wales are expected to deteriorate over the weekend.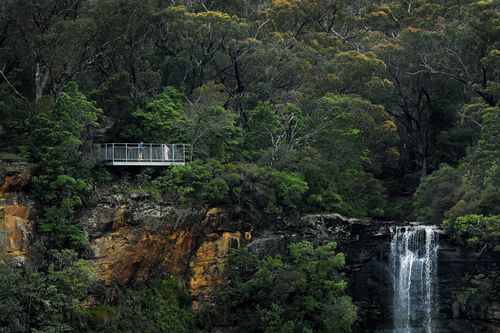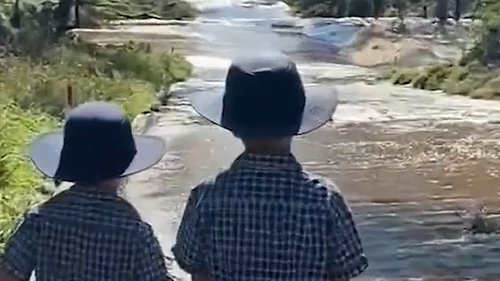 Monitoring 'extensive' flooding in parts of New South Wales
Ailsa Schofield, BoM's chief hydrologist, said Lachlan and Namwe are watersheds that are being monitored for renewed flooding.
"For the Namwe River, we are seeing flooding," she said.
"We expect this rise to rise again in upstream sites, so Gunnedah is the most upstream site we expect to see renewed uplifts."
Significant flooding also occurred in the Hunter District, where Scone Township is classified as a flash flood catchment.
"It rose very quickly this morning," said Ms. Scofield.
"(There are) very dangerous conditions with the water flowing fast, so really remember to stay out of the way and not drive through the flood waters."
There is also a warning of widespread flooding in parts of Queensland.
Several parts of the state are on alert and multiple rain bands sweep across southeast and central Queensland.
The town of Claremont in central Queensland has registered 169mm since 9am yesterday and roads have been cut, meaning children cannot go to school.
The Met Office's chief meteorologist Jonathan Howe said rain was "harsh" across Queensland and New South Wales today.
"(There was) 160mm across the central highlands of Queensland, but the lead was Bundaberg," he said.
"191mm overnight and counting."
He said parts of the Namwe watershed in northern New South Wales received 100mm, while Canberra in November recorded the wettest on record.
Mr. Hao said there was more to come.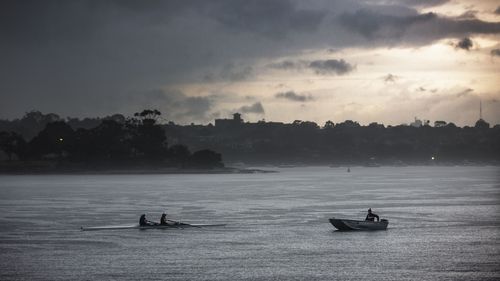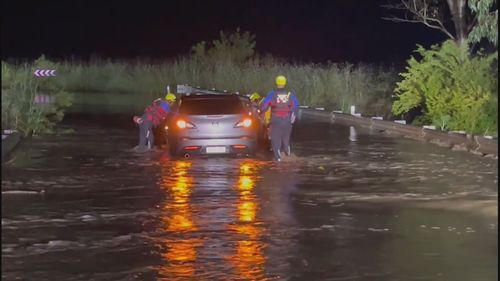 "Another day of rain, storms and widespread rain across the east coast and eastern Victoria, across eastern New South Wales, Sydney and Brisbane," he said.
"We could see extreme fall leading to flash floods especially across Brisbane, Gold Coast and Sydney."
Sydney also experiences tumultuous afternoons, with its low pressure system bringing with it very strong winds and dangerous surfing conditions.
The rainy weather, which stretches for thousands of kilometers across northern and eastern Australia, is expected to last for about a week.
The BoM announced that La Niña had developed in the Pacific Ocean, resulting in periods of wetter than usual in the eastern, northern and central parts of the country.
La Niña often brings above-average rainfall, cloud cover, and cooler temperatures.