Typical Girls Review – Explosion of punk party scene fueled by cracks | Stage
AndYou wait three years for a new Morgan Lloyd Malcolm play and two years come at a time. This is the first, in Sheffield's Crucible, before my mom, which begins previews at the Royal Plymouth Theater this week.
The actors were clearly straining the handlebars to bring this show to the stage, an energy that contributes to the feel of a wild but hilarious piece. While this works with the punk element of the show that is "part party, part play," it does mean that the story, drawn with broad brushstrokes, loses precision along the way.
Based on the time she spent creating a short stage segment with Clean Break on HMP Send, Emilia The playwright wrote a story about a group of female prisoners who meet for weekly music therapy sessions under Mary's tutelage. Lucy Elinson, as the earnest Mary, is given hints of the outside life, and while she is well represented as a woman who wants to make a difference, she lacks the sinister bravado when it comes to the party element.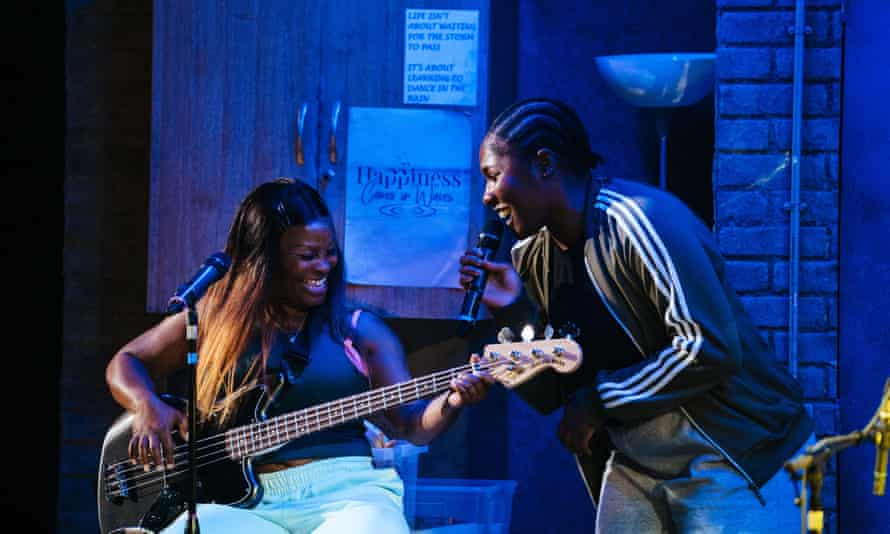 More compelling are the women around her who find a way to express their punk, largely inspired by Mary's hit band, Cracks, whose song gives the show its title and recurring nonchalant.
Put a group of turbulent characters in a room together, increase the pressure in the form of a concert they have to rehearse, and let the inevitable happen. It's a piece reminiscent of early Richard Bean, but, while funny, it lacks a malevolent sense of humor, which is unfortunate because the opportunity is there with this group of characters.
The standout performance of the night comes from Alison Fitzjohn as the mouthful, who adds layers to what could easily be a purely comedic character, while the obscure Jane is injected with eerie sense of humor by Helen Krebs — plus she can play the drums. For all their flaws – stories left unresolved and speeches that are sometimes on the nose – model girls have undeniable joy and energy.
In the crucible Sheffield Theater until 16 October. Live broadcast on October 6th.