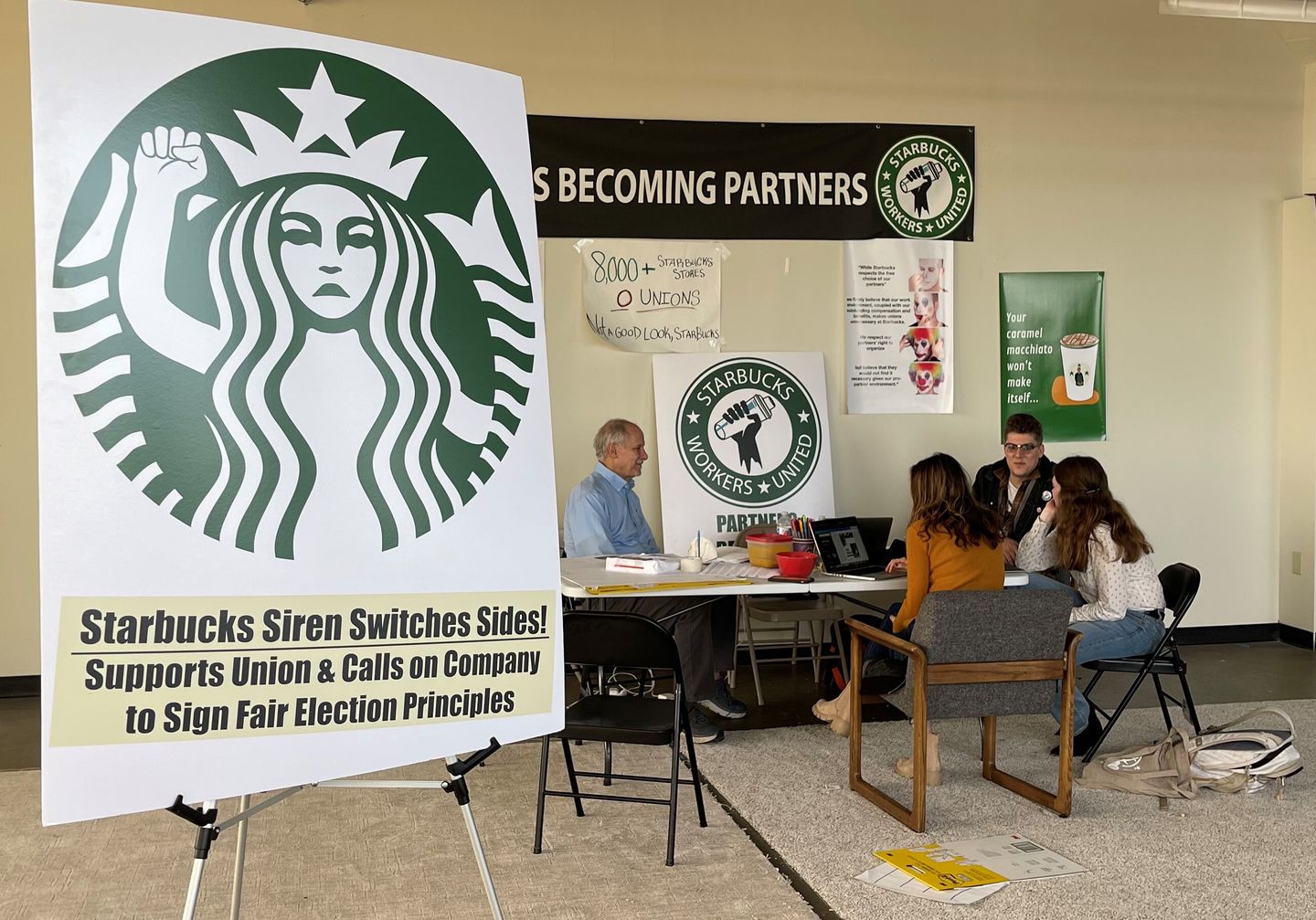 Starbucks is fighting an expanded effort to standardize its stores, even as union votes at three of the coffee chain's locations in Buffalo, New York continue to vote.
Union regulators from three additional Buffalo-area stores appeared before the National Labor Relations Board Thursday, demanding that a union vote be held in each of their stores. Workers say they want more input on payroll and warehousing operations, and are seeking representation from Workers United, a subsidiary of Service Employees International.
Starbucks' attorney at the hearing reiterated the company's request for a single vote with all 20 Buffalo-area stores. The working council session is expected to last for several days.
In late October, the Buffalo Area Labor Board approved a union vote at three separate Buffalo area stores. Starbucks appealed that ruling to the full business council in Washington, but voting began last month despite that appeal.
The Labor Council can count these votes as early as December 9. Starbucks said about 111 employees are eligible to vote in those three stores.
Starbucks has never had union workers in the United States throughout its 50-year history. The Seattle-based company says its 8,000 company-owned stores perform best when they are flexible and can work directly with employees.
Starbucks attorney Alan Model on Thursday noted that 45.5% of Buffalo-area baristas and shift supervisors worked in more than one store in the company's 2021 fiscal year, which ended October 3. This helps the company meet changing customer demand at its sites, the model said.
"It is by design, not by chance, that you can go to any store and enjoy the same food and drink in any store, and his partners can work in any store at any time," the model told the hearing officer of the Labor Council.
But Ian Hayes, a lawyer for the United Labor Organization, said the Labor Council had already decided that the individual store union election was appropriate. Hayes says store managers handle operations in any given store.
"Labour relations are at the store level," he said. Hayes also said that it is unusual for a barista to work in different stores.
The outcome of the union election for the first three Buffalo-area stores remains uncertain.
If the National Labor Relations Board rejects Starbucks' request to review the regional decision, the ballots will be counted on December 9. If the Plenum decides to review the decision, the ballot papers will be withheld until the Assembly decides whether to retain the applicable provincial decision.
Meanwhile, the unions' efforts are spreading. On November 18, workers at a Starbucks store in Mesa, Arizona filed papers with the Labor Relations Board to demand their union election.
Copyright © 2021 The Washington Times, LLC.