Scott Morrison says it's "completely wrong" in suggesting that Sydney's lockdown could be avoided if vaccine goals were met | Australia news
Scott Morrison He dismissed suggestions that Australia could have vaccinated enough people so far to avoid a lockdown to control the Covid outbreak in Sydney as "completely and utterly wrong".
In his first press conference in nearly a week, Morrison He defended his government's vaccination offeringHe insisted he was only two months behind schedule.
The startup has been scrapped more than once due to delays, changes in advice, supply issues and vaccine hesitation, but Morrison said that even at his most optimistic point, the Australian startup was not to prevent the situation in Sydney.
"The national vaccination plan adopted last year, all of which were missed in even the most optimistic scenarios, none of which put Australia in a position where a crackdown strategy could be lifted at any time at least by the end of October."
"So the suggestion that there is somehow a vaccination rate that would put us in a different position now than what was planned last year is simply not true.
"There was no 65% chance for Australia at this time of year."
the government Special original goals He proposed that more than 20 million doses would be distributed by July, with the first strategy aiming to vaccinate the eligible population with at least one dose by October.
Only in the last 24 hours the vaccination rate in Australia has crossed the 10% mark, That included only a third of the aged care workforce.
The prime minister announced an additional 300,000 doses of Pfizer and AstraZeneca will be dispatched to southwest Sydney where Covid cases are on the rise, and also encouraged residents who took their first AstraZeneca dose to get their second dose eight weeks later.
"Given the risks to people from the outbreak in that area, we think it's important that they get their second dose of AstraZeneca as soon as possible," Morrison said.
The Australian Technical Advisory Group on Immunization (Atagi) recommends that the second dose be given after 12 weeks to provide maximum protection, but may be given at least four weeks after the first.
Epidemiologist Mariloise McLaws told ABC TV that shortening the interval between doses was a good idea given the delta variable threat. However, it likely means that a third booster dose is needed.
"Because if we start moving away from this 12-week period, the antibody response may not be as good as it could be, but since we're in dire straits at the moment with Delta, we don't want it to go through any state borders, we don't want Going older, it's a good idea," she told ABC.
The president of the Australian Medical Association, Dr Omar Khurshid, said the nation was "simply not ready to live with this delta strain" due to low levels of vaccination.
"There is no alternative to getting rid of New South WalesHe said about the current outbreak.
"And no community anywhere in the world has been able to live with a delta without very high levels of vaccination."
Most mRNA vaccine deliveries in Australia are due to begin in October, under the agreement the government struck in April after Atagi's advice changed for the AstraZeneca vaccine.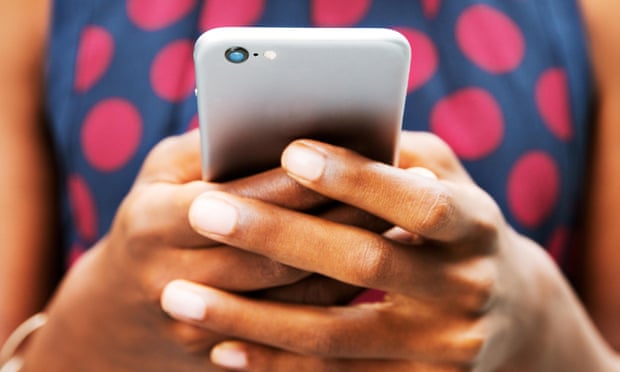 Pfizer is now the vaccine of choice for those under 60, which puts further pressure on Pfizer's currently limited Australian vaccine stock.
Dr Khurshid said this has put Australians in a waiting mode when it comes to managing the virus outbreak.
"It's really frustrating for Australians who want to get vaccinated and can't get vaccinated," He said.
But this is a situation we have known for many months. It was the reality of the decision to move away from AstraZeneca to a large number of the population and we have to work with the vaccines that we got.
"…we simply need to stick together to remember that until we are all vaccinated, these health measures – lockdowns and restrictions – are our only tool, and once we are vaccinated, we can then continue that conversation about opening up and getting back to some semblance of normal." "
Morrison emphasized that there was no scenario in which a vaccine rollout could prevent the situation Sydney is currently going through, and he blamed factors he said were outside the government's control.
"I mean, the vaccines themselves were It was not approved by the TGA until the first part of this year," He said.
"Second, the AstraZeneca vaccineAs we know he underwent in this country… To Atagi's advice that had a huge impact on the use of this vaccine in Australia.
"We would have had much larger doses available to Australians in the absence of these Ataji provisions."
But the prime minister insisted that despite those setbacks, which included a delta variant spreading across state lines and, at one point, nearly half of the country's population under a lockdown order, Australia's vaccination program was not far from its original marks.
"With the rates we're getting now at about a million vaccines, roughly, one week, that will ensure that if we can keep up with that pace and keep the supply lines going, and the stability of the supply lines not weakening, every Australian that wants to have a vaccine by the end of the year, Our intent, on the advice of Lieutenant-General John Frouen that it shall be possible," He said.
"And I think this is where we should be. This will only take us two months back from where we hoped we would be. So the vaccination rate you're seeing now and what would have been the case at this time still requires a suppression strategy for now. To suggest otherwise is just plain wrong. "