Random: Sakurai seems to be finally taking a break from Smash Brothers development with PS5.
the final Super Break Bros. Ultimate The DLC Fighter broadcast will air next week, October 5. So, how is game director Masahiro Sakurai killing so far? With PlayStation 5, of course!
No, really – in his latest social media post on Twitter, he shared a picture of the PS5 dual-sense wireless controller. According to Google Translation, Sony's system has been upgraded to a 2TB SSD following a recent firmware update.
If you know Sakurai's love of gaming then obviously it wouldn't be a surprise to see him with PS5. We've looked at their extensive library of video game systems before, which showcase some of the Smash Bruce Fighter presentations, and they have quite a collection: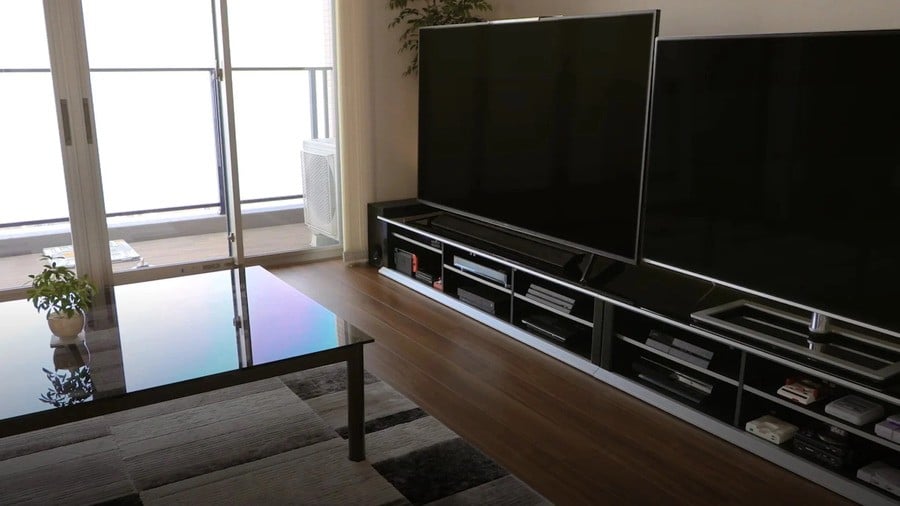 It also documents how he played 242 PlayStation games in 2019. Wow!
Although most fans think it's just Sakurai sharing a recent update on what he's done recently, as always, there are some fans who are reading things. Maybe a little bit.
Some speculation based on this tweet suggests that the final fighter will be a PlayStation representative – and some comments are sending extra mail, citing Crash Bandy Coat. Others appear to be making jokes about "PlayStation" and "SSD" which are certified for war.
Heck, we all know he's playing a sequel to the PlayStation All Stars Battle Royale.
Are you happy to see that Sakurai is finally taking some time off from Smash Bruce Development? Do you think that tweet is teasing? Share your thoughts below.
.