Queensland
Premier Annastacia Palaszczuk says
Federal
The government has agreed to help fund PCR tests for people arriving in the state from hotspots elsewhere in the country.
Ms Palaszczuk praised a breakthrough on Tuesday night as the debate had brewed up over the costs people would have to pay to travel to Queensland when the border reopened.
The federal government has criticized the requirement for a PCR test to enter Queensland, which could see vaccinated people pay up to $ 150 per test.
Ms Palaszczuk released a statement welcoming comments from Federal Health Secretary Greg Hunt that "the Commonwealth and states jointly fund 50/50 tests for … people who require a test as a result of state or territory health orders".
"I said we work best when we work together. This proves it," Ms Palaszczuk said.
Ms Palaszczuk had previously defended mandatory PCR testing for those wishing to enter the state from Dec. 17, saying it was necessary to protect Queenslanders.
"If someone came in without a PCR test and had the virus, it would spread like wildfire through the unvaccinated population of Queensland," she said.
"I do not want to see the people of Queensland get COVID for Christmas. The federal government may, but I do not."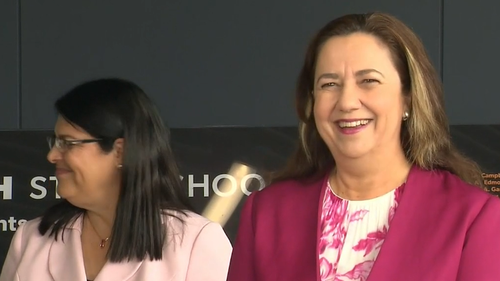 Hunt said that Mr. Hunt "just has to make it a Medicare discount, and then it's affordable for everyone".
State and federal governments have previously covered the cost of PCR tests at public clinics for people with COVID-19 symptoms.
But asymptomatic travel testing will require a test from a private clinic, which can cost a family of four $ 600 to cross the border.
New South Wales Premier Dominic Perrottet said costly and mandatory test requirements would deter residents of his state from visiting Queensland.
"You just can not open domestic travel in circumstances where you beat people a few hundred dollars. They just do not want to travel," he said.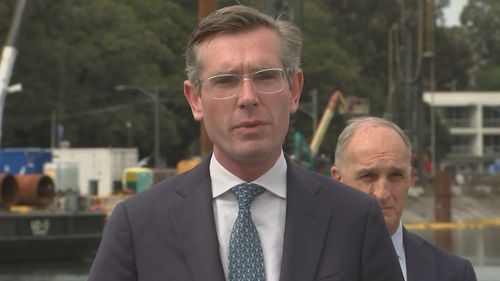 The Prime Ministers of Queensland and NSW have called for the divisive issue to be discussed in the National Cabinet.
"The Commonwealth has pushed back and said, wait a minute, this is not a symptomatic test, I'm not sure we should pay," Perrottet said.
"The question going forward is whether states impose restrictions, and if one of those restrictions is that you have to take a test before you travel, who has to pay the bill?"
Mrs Palaszczuk also addressed new bans on short trips to COVID-19 hotspots, closing a loophole that would allow Queenslanders to use the same PCR test when leaving and entering the state, provided they did so before for the mandatory test period of 72 hours.
Queenslanders will not be able to take trips shorter than three days before the state reaches its 90 percent vaccination target, expected in January.
"It's about keeping the rest of society safe, and we're at 86.4 percent (single dose), so we're getting there. We need people getting vaccinated," Ms Palaszczuk said.