After appearing on screen with neo-Nazis, violent prisoners, drug addicts and Jimmy Savile, Louis Theroux says he doesn't shy away from the "disturbing side of life."
But for his latest project, the documentary filmmaker has taken off the camera to delve into one of the UK's most notorious murder cases.
Jeremy Bamber spent more than three decades in prison after being convicted of shooting his adoptive parents Neville and Yoon, his sister Sheila Cavill and their six-year-old twins Daniel and Nicholas in 1985.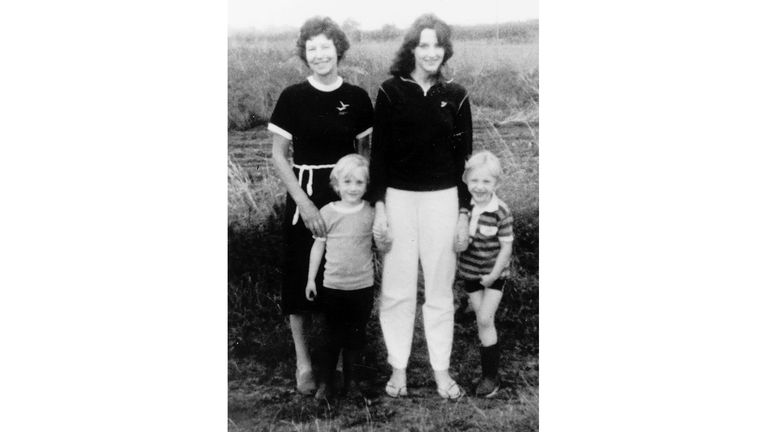 he has Always protested his innocence He insists that the murders on the family's farm in Essex were committed by Mrs. Cavill – a model nicknamed "Bambi" who was diagnosed with schizophrenia – before she shot herself.
It's a version of the events the police initially believed, and Theroux says there are "legitimate" people who believe Bamber is serving a life sentence for a crime he didn't commit.
"Across the board you'll find people who think there are serious problems with the case, in terms of how it was investigated and how it was prosecuted," he told Sky News.
"There are things that are hard to explain on both sides.
"There was no forensic evidence that he was on the farm, which is an unusual type."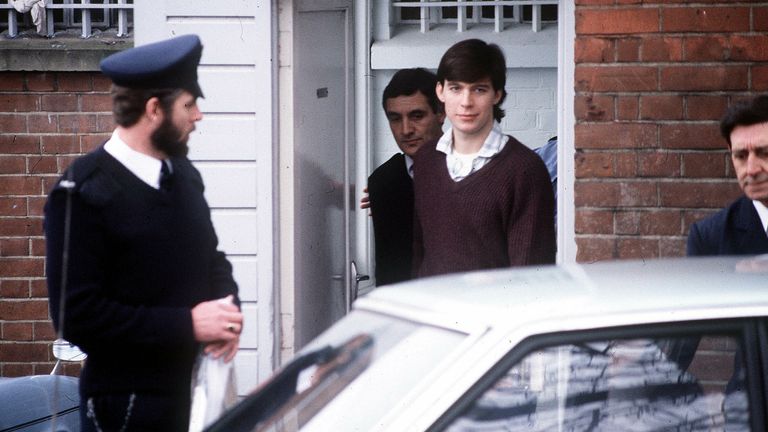 Theroux says former detective Mark Williams Thomas – who helped uncover Savile's sexual assault – is one of those who believe Bamber "didn't".
"There are a lot of positive things about people trying to find historical crime cases where there might be something wrong," he explains.
"A lot of them are legitimate people. There are a lot of high-profile journalists who would say they would feel Bamber is innocent.
"It is by no means a kind of marginal belief."
While viewers are used to seeing Theroux feature in his documentaries, he is the executive producer of The Bambers: Murder At The Farm, a new four-part series that re-examines the case and explores evidence that has emerged since the original trial.
It features first-hand testimony and never-before-seen archival footage, as well as recordings of Bamber speaking to a journalist while in prison.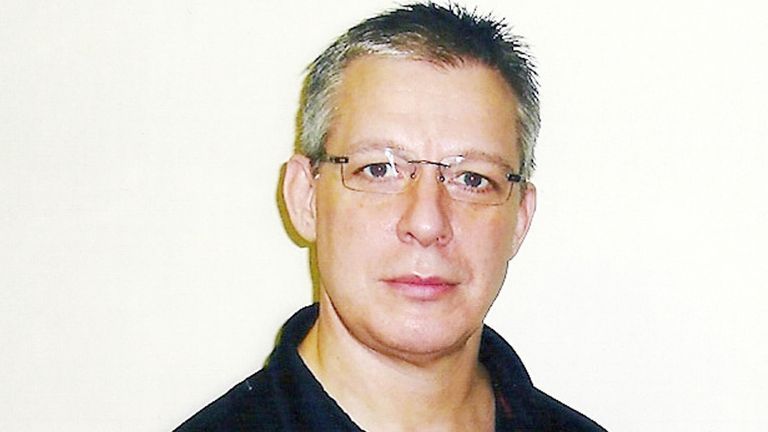 So does Theroux himself believe that Bamber committed the murders?
He remains silent about it, apologizing for being "shy," but admitting that the documentary made him ask questions about who was responsible.
"Whether you think Jeremy Bamber did it or you think Sheila did," says Theroux, "both scenarios are anomalous, or at least require acceptance of one … surprising and in some cases seemingly anomalous details."
"The journey I took was to hear something and go" If Jeremy Bamber did that, how did they explain it? "Or if Sheila did, how would they explain it?"
"Because of the nature of the case, we are not in the realm of absolute certainty," he adds.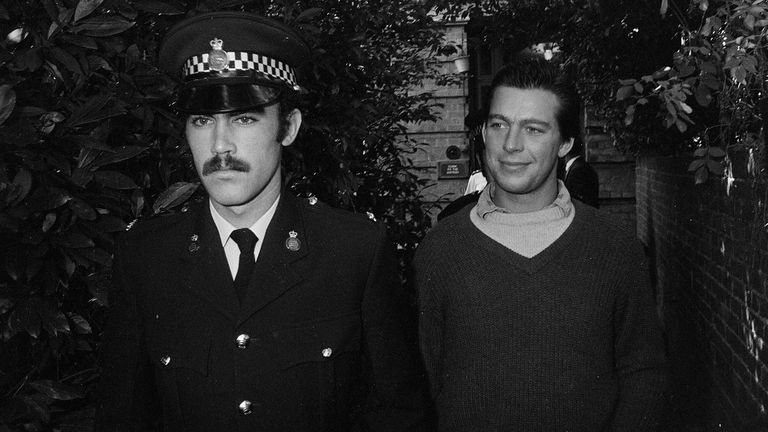 The makers of the documentary had hoped to interview Bamber, but director Lotte Jamon says the Justice Department refused to allow it.
She says some of those campaigning for Bamber's release have "legitimate" concerns, including how the police will handle the scene of the murder.
"There are a lot of question marks about their behavior," she says.
"No one really explains – because they shouldn't have done it during the trial – how he committed this crime?
"Because there are these loose threads, and so many loose threads, it's easy for people to look at them and have questions.
"I think this case is a perfect fit for the internet world that is now getting deeper into these cases – especially in the case of lockdown, these groups have really proliferated."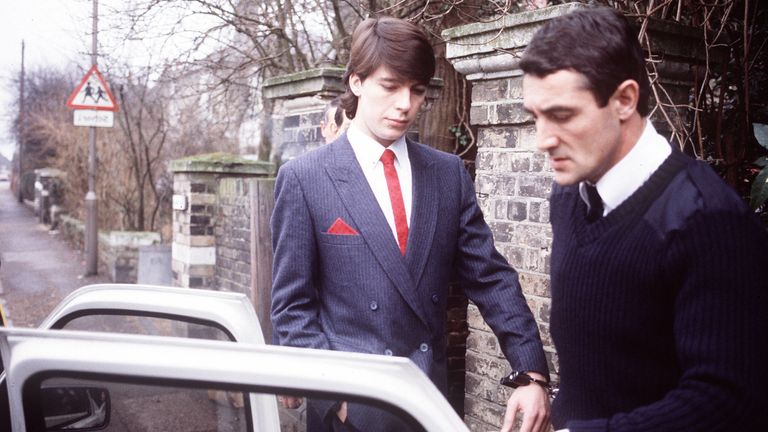 What happened in the murders at the White House farm?
On August 7, 1985, Jeremy Bamber called the police claiming that his father called him to say that his sister Sheila Cavill was 'going crazy' and had a gun.
Police attend the White House Ranch and find the bodies of Bamber Neville and Yoon's parents, Mrs. Cavill and her twin sons Nicholas and Daniel
Officers initially treated the case as a murder and suicide after Ms. Cavill was found with her fingers around the gun used in the shooting.
Silencer allegedly containing traces of Mrs. Cavell's blood was found in a closet three days after the murders.
A month after the killings, Bamber's then-girlfriend, Julie Mugford, told police he had plotted to kill his parents for £436,000.
Bamber is accused of the murders and is on trial in 1986
The trial heard expert evidence that Ms Cavill – who had been shot – could not have put the silencer in the closet due to her injuries from the first shot.
A jury found Bamber guilty by majority judgment and sentenced to five life sentences
The judge, Mr. Drake, describes Bamber as 'distorted and unbelievably evil'
Bamber has lost several legal challenges over his conviction since the original trial, including an appeal that was dismissed in 2002.
At the time, appeals court judges said that the more they looked into the details of the case, the more likely they were to believe "the jury was right."
They also concluded that there was no conduct by the police or the prosecution that would "adversely affect the jury's verdict".
In 2011, Bamber contacted Ofcom about a documentary about him that he claimed had violated his privacy – but the complaint was dismissed.
Theroux believes the convicted killer is "likely to object to parts" of his latest series.
"Whether you think he did it or not, he's on a campaign to free himself," he says.
"I think he would appreciate the fact that we did a nuanced and stratified view, but obviously we included material that undermines or disputes that (campaign)."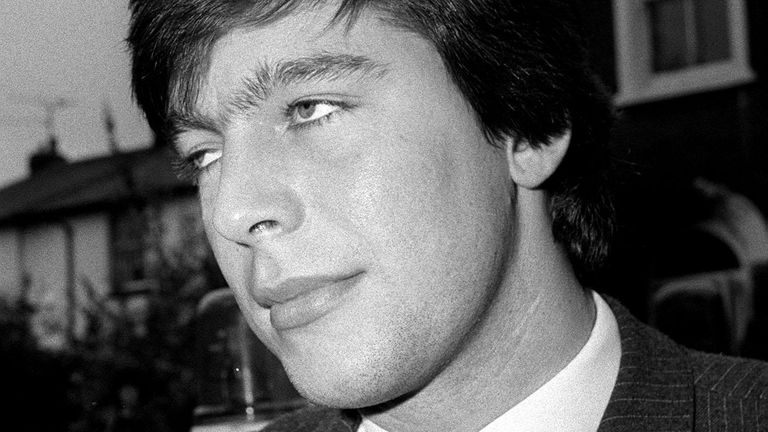 The four-part series, airing on Sky Crime, is produced by Theroux subsidiary Mindhouse, which he co-founded with his wife, producer Nancy Strang, and fellow documentary filmmaker Aaron Fellowes.
Theroux, who is 51, says he plans to continue making documentaries for another "25 to 30 years."
"You can tell that's a lot or a little," he adds.
"The stories I enjoy a lot are not overly likable. I think there is a reason I have been on BBC2 for 25 years, unlike BBC1.
"I am interested in stories that have a dimension to them and that are disturbing in some ways.
"I don't think you should get away from the annoying side of life – that's some kind of bread and butter."
But despite the recent success of the celebrity audio interview Grounded, a reboot of Theroux TV show when the Louis Met…—when he famously spent time with the likes of Savile, Max Clifford, Neil and Christine Hamilton—is not on the cards.
"I've gotten a lot older," he says. "Times have changed, and television has changed."
"It's going to be like doing a weird weekend again. It's going to be pretty weird, isn't it?"
"I would never rule out doing celebrity shows on… one person's profile, or going on a trip with someone while I'm in front of the camera. I can see that happen and that would be fun."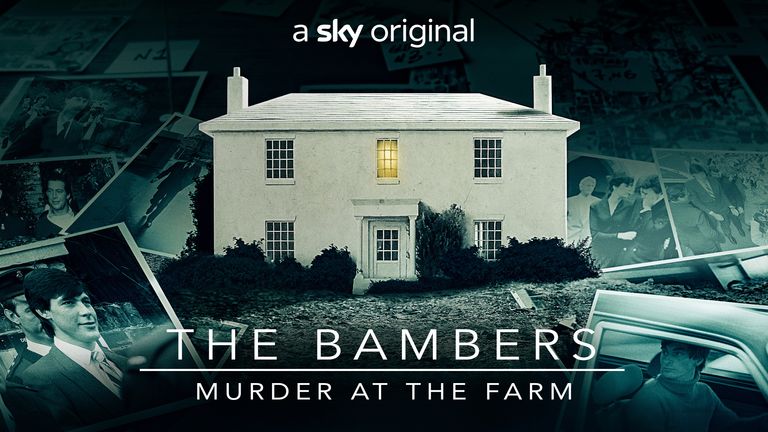 The Bambers: Murder At The Farm will premiere on Sky Crime and NOW on Sunday, September 26th at 9pm.