Halloween has grown warmer over the years as this infographic from Climate Central attests. Since 1970, the average temperature on a Trick or Treat day has risen by more than three degrees. The coldest was in 1938, the coldest in 2002, and the wettest in 1994. But that won't be the case this year.
It has moved ahead and will bring us a fun, inviting and mild weekend, especially on Sunday.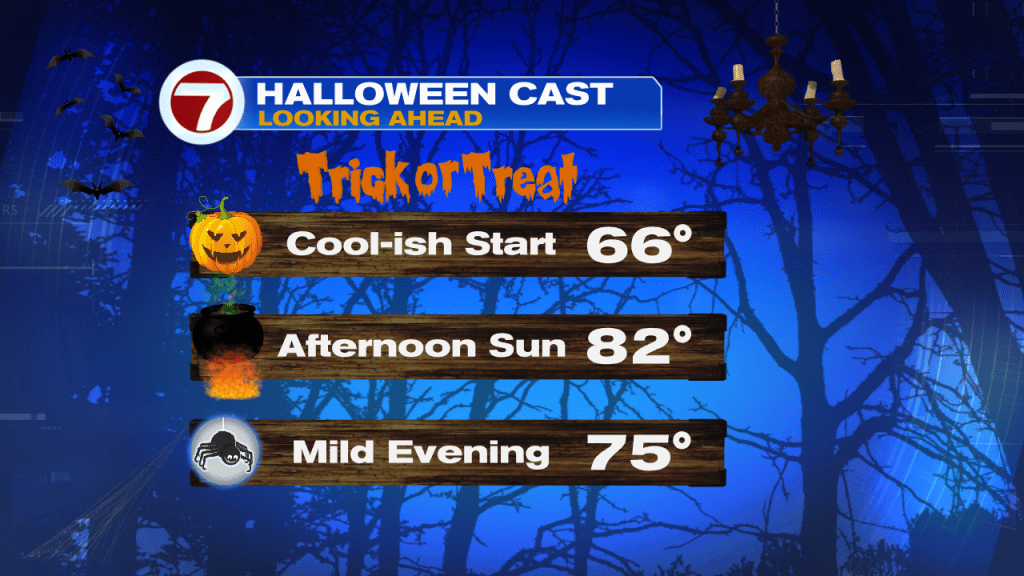 Little ghouls and goblins won't be hot under those scary costumes.