John Lewis sued by self-published children's author over Christmas ad | books
Author of a self-published children's book about a dragon causing chaos is suing for its fiery sneezing John Lewis During a 2019 Christmas ad about a troubled dragon, Edgar is sexy.
Faye Evans claims in the copyright infringement claim that there is an "amazing similarity" between her picture book, Unique sneezing fiery dragon, published by herself in September 2017, and 2-year-old John Lewis ad. John Lewis "vigorously" denies the allegations, saying the concept was first shown to him in early 2016, and he has documents to prove it.
Evans' book is a harmonious story about a young green dragon whose fiery sneezing causes chaos and resentment, even winning the affection of the humans in the story by cooking their food with its flames. In John Lewis' ad, Edgar the Dragon annoys the people in the town he lives in by melting a snowman and burning their Christmas tree, until he pleases them by lighting their Christmas candy.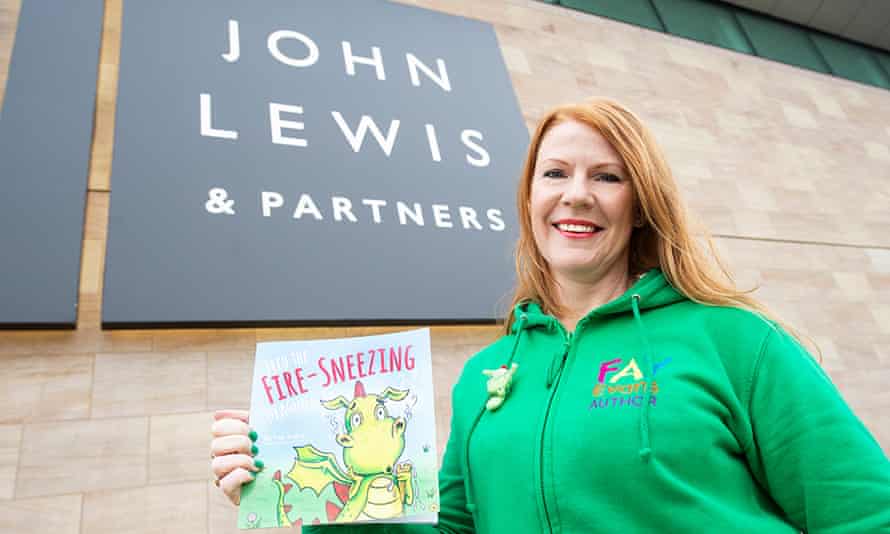 "When I first saw a John Lewis Christmas commercial, I was amazed—I couldn't believe what I was seeing unfold in front of me. The visual resemblance to the main character in Fred the Fire-Sneezing Dragon and the narrative resemblance all around was amazing," Evans said. Then from many readers who really thought I worked with the ad makers and that they were watching Fred's story on TV. I am absolutely confident in the veracity of my claim and have received a tremendous amount of public support."
John Lewis said in a statement: "Having provided Ms. Evans with time-stamped documentation showing our campaign concept for Christmas, they were first presented to us in early 2016—one year and seven months before the publication of her book—we are amazed that they have received this claim. We We firmly deny that we copied or drew any inspiration from the book, and we will vigorously defend that claim."
Evans, represented by Brandsmiths, has filed its claim with John Lewis plc and its advertising agency DDB UK. Brandsmiths Head of Intellectual Property Andy Lee said he was "very pleased to be representing Faye in this David vs. Goliath fight."
John Lewis is also under fire for this year's Christmas ad. Alt-folk husband and wife duo The Portraits claimed the retailer raised their rankings to Philip Oakey and Georgio Moroder's 1985 Electro-pop classic Together in Electric Dreams for its new Unlimited Guest ad. John Lewis said There is no "substance to the allegations".
Previously, former Children's Prize winner Chris Riddell suggested that John Lewis "helps[ed] Themselves to my picture book "Mr. Underbed In the 2017 Christmas announcement, a spokesperson at the time said that "the story of a big, hairy monster under the bed that prevents a child from sleeping is a universal story that has been told many times over the course of many years", and that "the main motivation of our story is completely different from Chris's." Riddle".