Ex-ADF translators leave their families behind after their names were lost on visas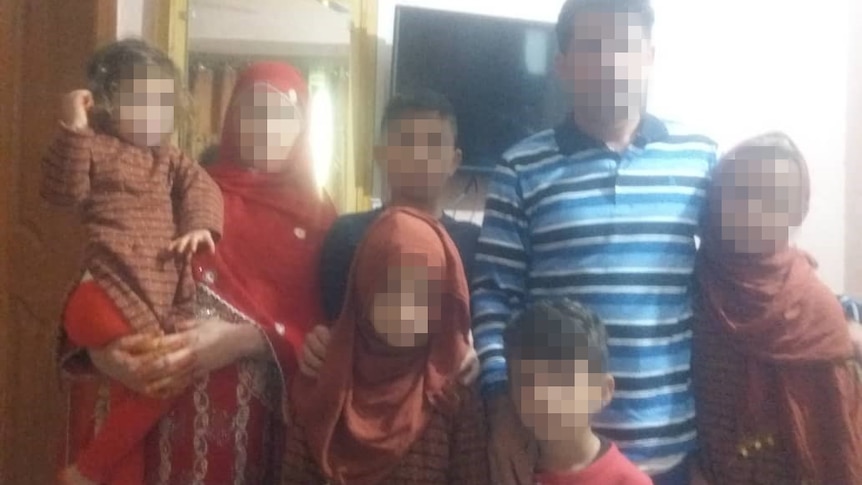 Former Afghan translators are forced to make an impossible decision, leave their families behind, or risk missing out on the chance of a new life in Australia.
Ahmed* flew to Australia from the Pakistani capital, Islamabad, last Thursday, leaving behind his wife and five children under the age of 10.
"They are crying and I am also very unhappy. I have given up hope (sic), this is a very difficult time."
Ahmeed served with the Australian Defense Forces in Uruzgan between 2010 and 2011.
As the Taliban advanced through Afghanistan in July and August, several former ADF interpreters, already identified as eligible for a visa under the so-called Locally Employed Employee (or LEE), were issued with 449 emergency visas to facilitate the evacuation process. . . The Drum understands that the vast majority of visas include the names of wives and children.
But in the chaos of the withdrawal in late August, after the Taliban seized the capital, Kabul, the Home Office asked Australian consulates in other countries to help issue 449 visas.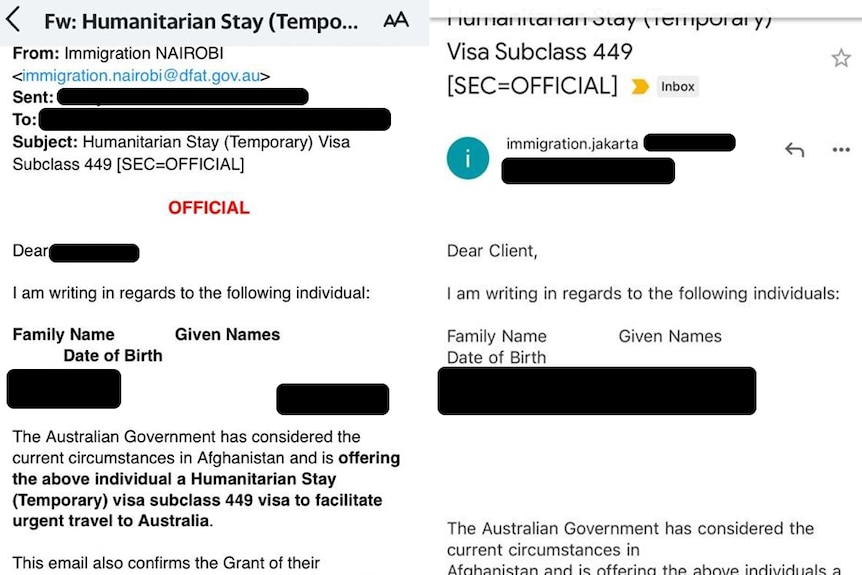 Ahmed is one of an unknown number of interpreters whose visas have been issued by Australian immigration officials in Jakarta, Nairobi and China.
Ahmed received the visa notice from Australian immigration in China on August 25. He advised that "and any immediate family member with Australian visas you have already designated for us, should go to the airport".
But it included a devastating omission, as it only mentioned the primary applicant – his name – and not his family. This is despite the fact that Ahmeed had earlier mentioned the names of his wife and children in the certification documents he submitted to the defence.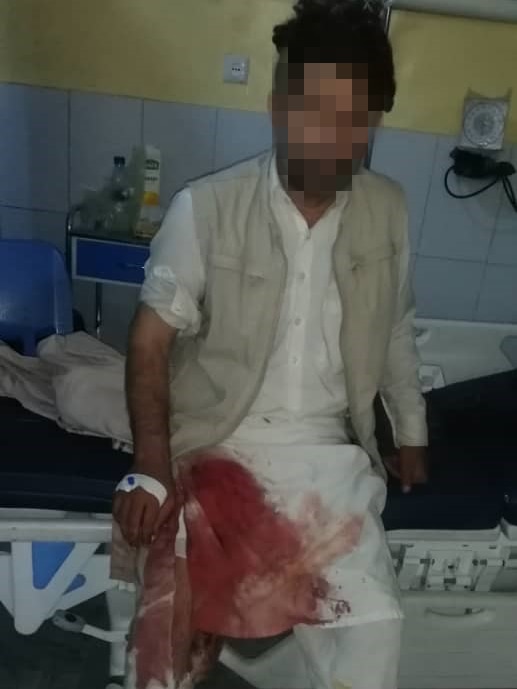 Regardless, the visa came too late. Ahmed was already in hospital recovering from a gunshot wound, after a Taliban guard shot him in the leg while trying to enter Kabul International Airport.
The last Australian evacuation flight departed the day after his visa was issued, just hours before suicide bombers targeted the airport perimeter, killing at least 183 people.
Family names missing from visas issued by Australian consulates
Jason Scanes, founder and director of Forsaken Fighters, an Australia-based NGO that helps former interpreters, has been in almost constant contact with Ahmed and around 180 former interpreters have received 449 visas.
It is believed that the names of family members had their visas suspended due to a lack of communication between the Home Office and Australian consular staff.
"These guys came as family units and they were already identified as such by the Department of Defense, I don't understand how they could have been excluded," he said.
Scans says only a few interpreters have been evacuated before the rescue mission in Australia ends. He questions the decisions made at the time, which saw more notables removed from the stricken country.
The advice to the 449 visa holders left behind in Afghanistan was to stay home and wait for further instructions.
But in the intervening months, the situation for many has become increasingly untenable, with the Taliban moving from house to house, targeting and killing former Afghan National Army soldiers and people who helped coalition forces. It is known that at least one interpreter in the ADF was killed.
A looming deadline added only to their concerns, as the 449 visas are set to expire three months after they are issued.
Fearing that they would miss out on it altogether, Ahmid decided to flee overland to Pakistan with his wife and five children in early November. But the Australian High Commission in Islamabad refused to address his family's case because they were not included in Ahmed's initial 449 visa issued by the Australian Consulate in China.
Then last week, just days before it expired, the Home Office announced that it would extend the 449 visas for another 12 months.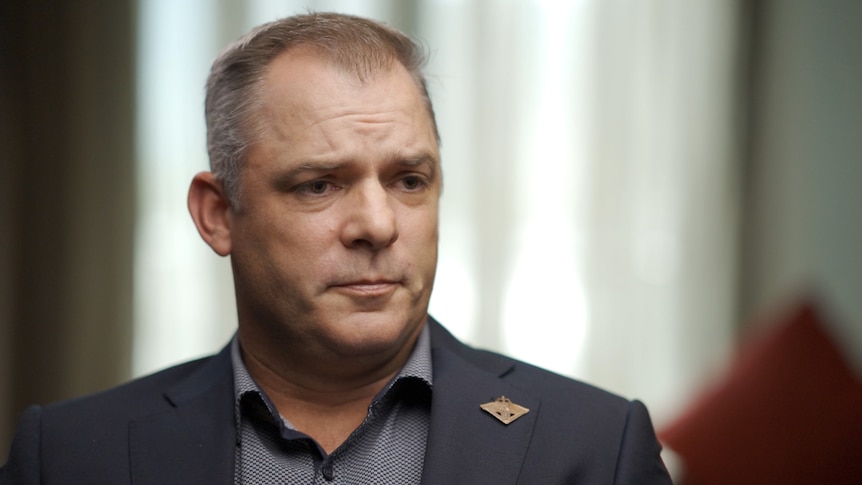 Skanes said the government is finally moving to speed up evacuations after months of limited or no contact with interpreters.
"They were forced into a desperate rush to get to Pakistan because they thought their visas would expire," he said.
"It was an absolute bureaucratic tampon… It really contradicts what the government says is its priority, which is women and children."
terrible choice
Jamie*, another former translator, also made the treacherous journey to Pakistan with his wife and one-month-old baby.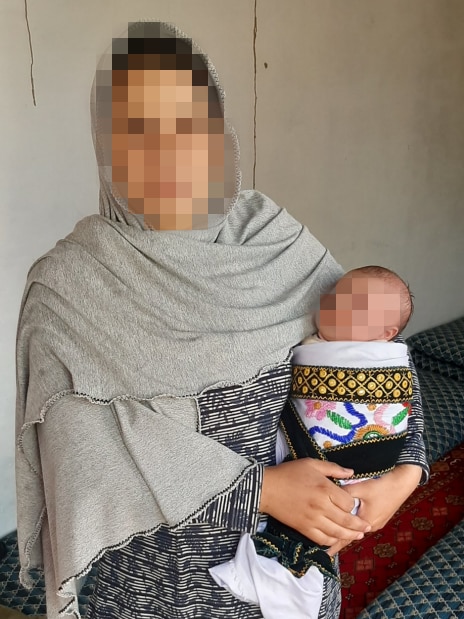 He completed his biometric test at the Australian High Commission in Islamabad last Friday.
He was told that his wife and child would not travel with him, because, like Ahmed, neither was listed on his visa.
They have since returned to Afghanistan but Jimmy says he has no choice but to continue his journey to Australia.
"Everyone in my area knows I worked [for] It supported the coalition forces and the Allied Democratic Forces," he said.
"that they [the Taliban] They can do anything and they are currently killing people."
chased by the Taliban
Meanwhile, hundreds of interpreters remain in hiding in Afghanistan, having heeded the government's advice to stay.
Zaland* is among them. His LEE visa was issued in August, and granted him and any of his family members the right to reside permanently in Australia, and to obtain citizenship.
Zaland waited two and a half years for the privilege, during which time he was married. By the time his visa was issued, his wife was pregnant with her first child.
But he did not update his application to include his growing family and was unable to persuade authorities to allow them to board an evacuation flight in August.
Zaland's wife gave birth to a baby girl in Kabul on October 17.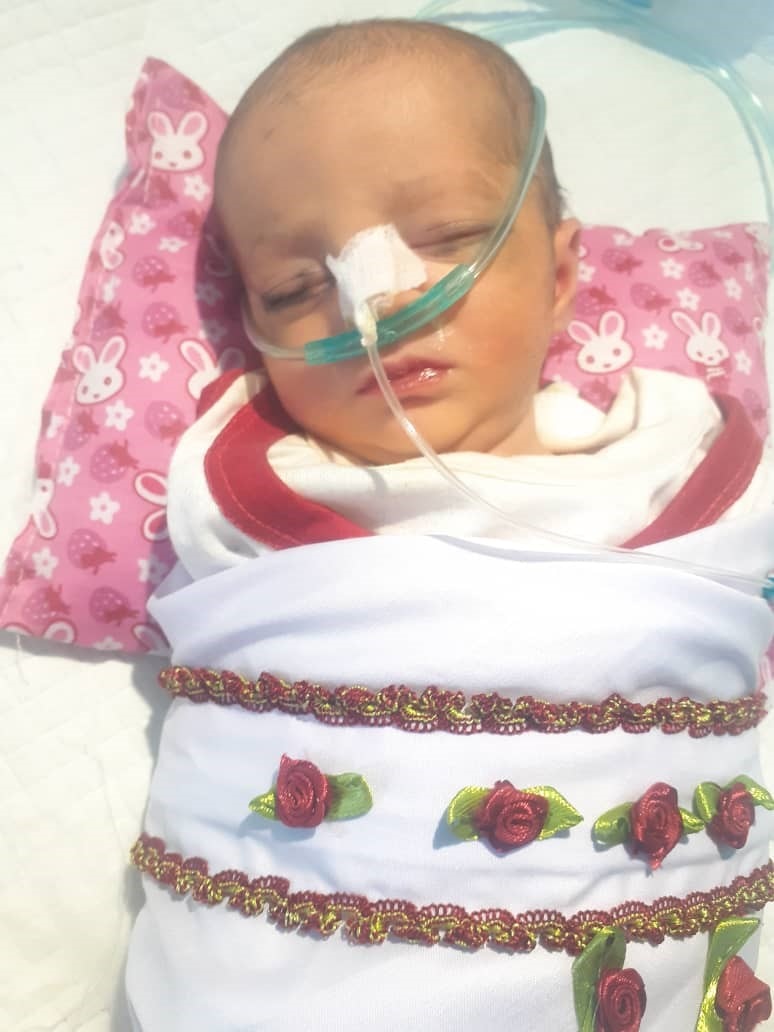 "I don't have a salary at the moment, so I didn't have money to pay for my wife and daughter's treatment," he said.
"I had to take them to a government hospital, where they had no oxygen and no drugs."
Zaland's baby died in hospital eight days later.
Last Friday, he finally received a phone call from the Home Office telling him that he and his wife would be given priority on a trip to Australia. No date has been set for their departure.
Like many, Zaland was forced to move house to house to avoid detection by the Taliban.
"We stayed at my father's house for a short time, then my uncle's house, but he said it was not safe," he said.
Days after Kabul fell to the Taliban in mid-August, the Australian government announced that 3,000 places would be offered exclusively to Afghan nationals under its 2021 humanitarian programme.
According to Home Affairs, this provision is separate from Afghans who came to Australia under 449 visas.
But last week, a Senate investigation heard that none of these humanitarian visas had been issued, even though the government had received more than 26,000 applications.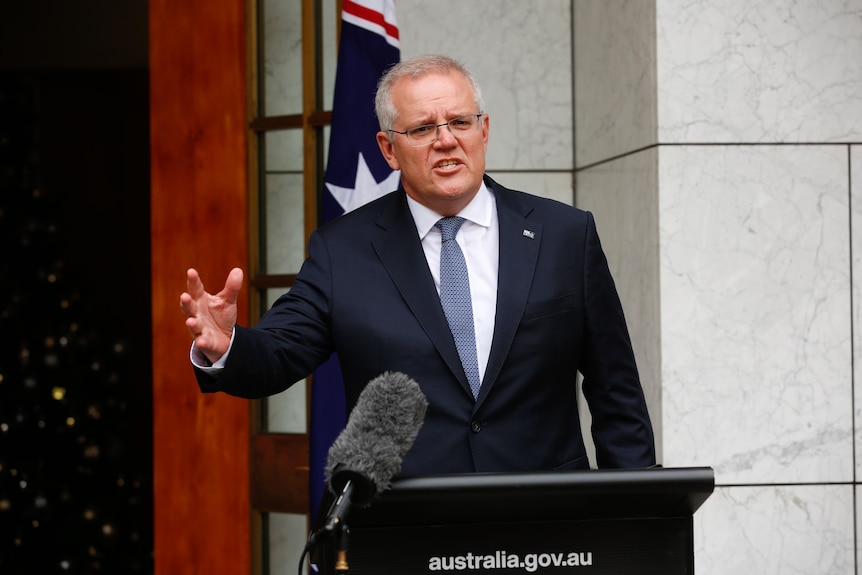 Today, the Prime Minister reiterated his government's commitment to helping the people of Afghanistan.
"It's our top priority in the refugee and humanitarian program…we are all working together on a very difficult issue," he said.
The Interior Ministry said in a statement that it is not discussing individual cases but is aware that a number of 449 Afghans with temporary visas have left Afghanistan across the land border and the government will provide assistance to them wherever possible.
*Names have been changed to protect identities.
The Drum airs weekend nights on ABC and News Channel.