Declan Rice withdraws from England squad for World Cup qualifiers as he suffers from illness | football news
Declan Rice withdrew from the England squad due to illness.
The West Ham midfielder will now miss the World Cup qualifiers against Albania and San Marino after being unable to train since arriving at St George's Park.
England have no plans to make any further additions to the squad.
Rice is the latest member of the England squad to walk out of this camp, after Manchester United's Marcus Rashford and Southampton's James Ward Prowse.
They were replaced by Arsenal midfielder Emile Smith Rowe, 21, and earned his first call-up to the England senior squad.
Chelsea's Mason Mount and United's Luke Shaw have not reported to St George's Park, but they have not been excluded from this month's World Cup qualifiers.
A statement from the FA read: "Having been unable to train due to illness since being reported to St George's Park, the midfielder has returned to West Ham United and will not play any role in the upcoming World Cup qualifiers.
"No additions to the team are currently planned. Mason Mount and Luke Shaw remain associated with the group and continue to be evaluated following dental and concussion surgery, respectively."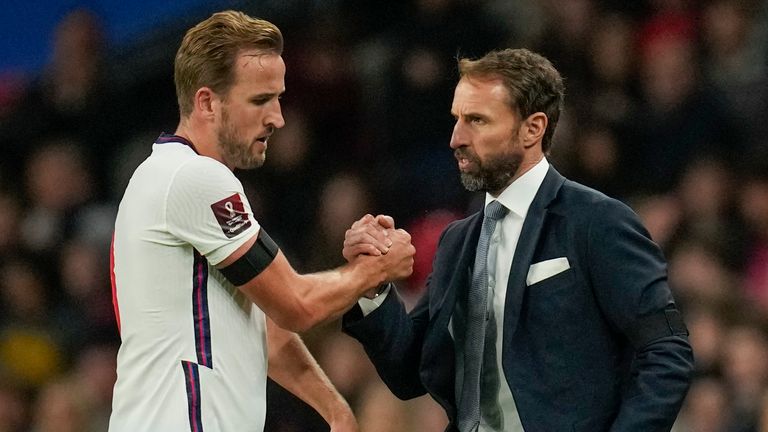 England need four points from their last two group matches to ensure they qualify for the 2022 World Cup.
England's lead at the top of Group A narrowed to three points last month as they drew 1-1 with Hungary at Wembley, while Poland beat Albania 1-0 to move to second place.
Gareth Southgate's side can still secure qualification with a game to spare if they beat Albania at Wembley on Friday 12 November and Poland lose points away to Andorra.
They can also secure their place in the tournament with a match to spare if they draw with Albania – but only in the unlikely event that Poland lose to small Andorra.
Given that Poland are expected to overtake Andorra, ranked 156th in the world, England will likely not be sure of qualification until after their final group match away to San Marino on Monday 15 November.
Emile Smith Rowe described his first call-up to the first team in England as a "dream come true" as he reflects on the whirlwind of 18 months.
21 years Arsenal midfielder has been added to Gareth Southgate's squad For the first time before the upcoming World Cup qualifiers for England against Albania and San Marino.
Smith Roe, who arrived at St. George's Park on Monday before training with his new teammates, couldn't contain his excitement when he spoke to the media on Tuesday afternoon.
"It's definitely a dream come true," he said. "I wasn't expecting it." "Obviously I was planning to go with the Under-21 team and got a phone call the day before from Gareth, saying I had been called up for the first team. It was a great moment for me and my family.
"My mom was actually downstairs at the time, I was upstairs. I ran downstairs right away and told her. It was very emotional, but they were so proud of me and I couldn't wait to meet the team.
"I was really nervous during my first training session, to be honest. It's always difficult to get new players in.
"Obviously I play against these guys every week, but it's always different for England. After a while, I got used to it but I was definitely nervous. I'm sure I'll be playing it all week and feel more comfortable.
"I wear the same training set and pass the ball to each other, it's crazy to be next to these amazing players. I'm a bit speechless but I'm going to enjoy it as much as I can."