COVID-19: Health Secretary Sajid Javid announces review into mandatory jabs for NHS staff | UK News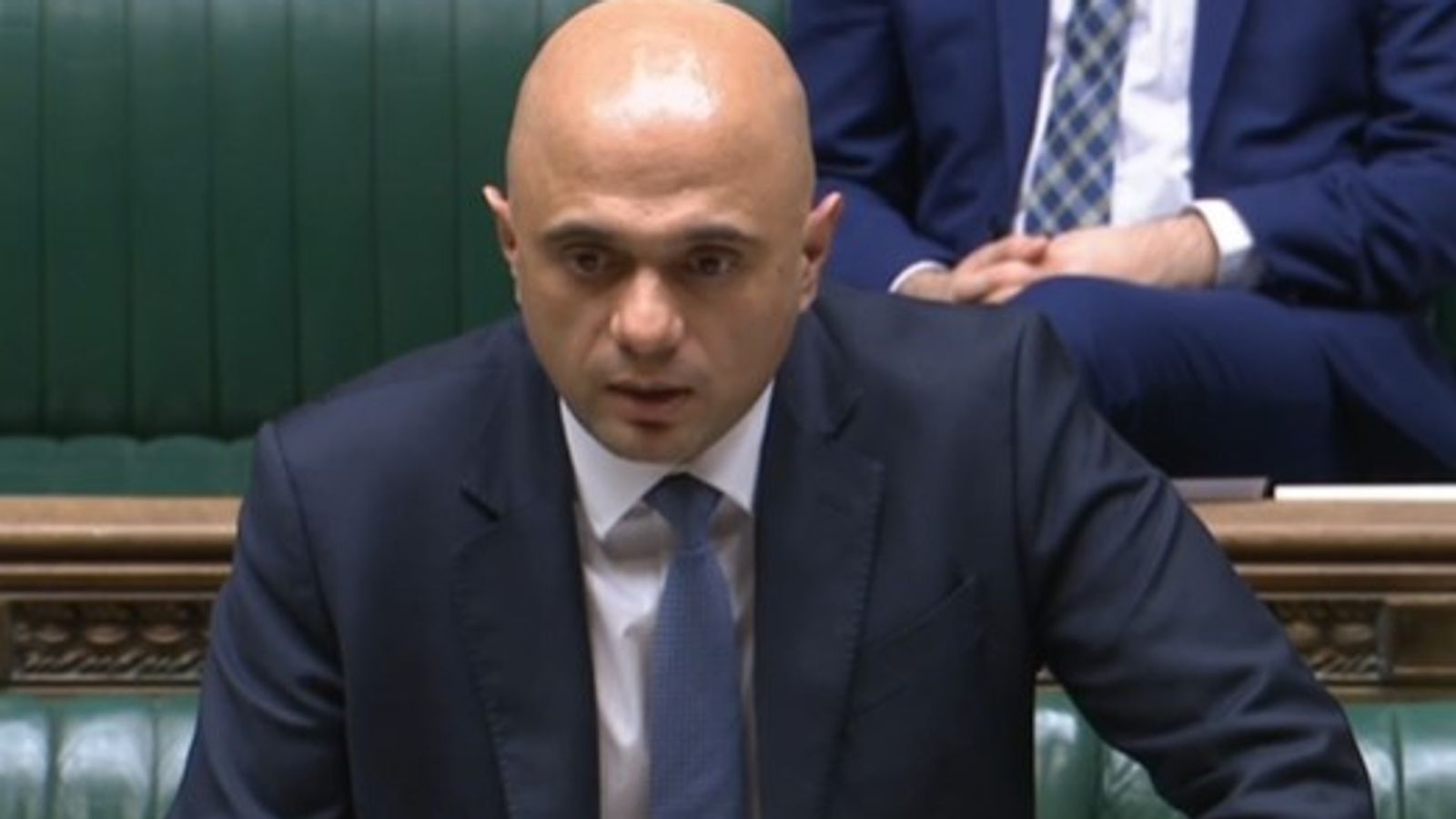 Health secretary Sajid Javid has announced a review will be launched over plans to make COVID vaccinations mandatory for NHS staff.
Health workers in England are meant to be fully vaccinated against COVID-19 by April, but Mr Javid has been under growing pressure to get rid of the rule.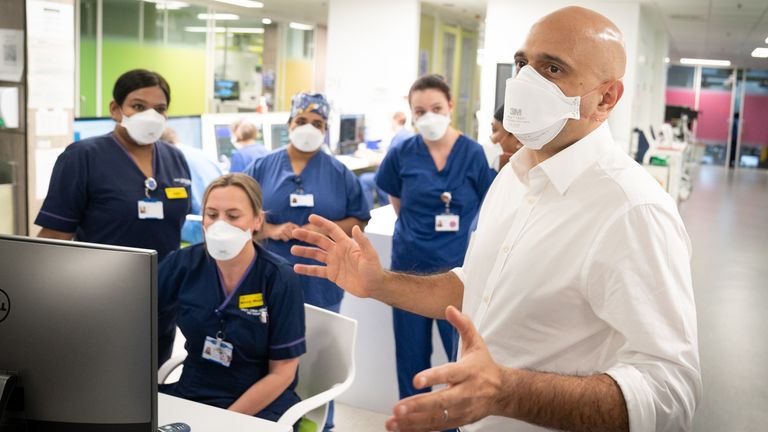 The health secretary told MPs it is no longer proportionate to require NHS staff and health care workers to be vaccinated as a condition of deployment through statute.
He defended the policy of initially introducing mandatory COVID vaccinations for NHS and social care workers, insisting the Government "makes no apology for it".
Mr Javid told MPs there was a need to consider the impact on the workforce in NHS and social care settings, "especially at a time where we already have a shortage of workers and near full employment across the economy".
He added: "In December I argued, and this House overwhelmingly agreed, that the weight of clinical evidence in favor of vaccination as a condition of deployment outweighed the risks to the workforce.
"It was the right policy at the time, supported by the clinical evidence, and the Government makes no apology for it. It has also proven to be the right policy in retrospect, given the incision of Delta."
NHS doctor Steve James said he 'won't be coerced' into jab

NHS doctor Steve James – who told Mr Javid he would not have the vaccine – today told Sky News he had not changed his mind about the jab.
The consultant anaesthetist believes the "science isn't strong enough" to support mandatory vaccines for NHS workers.
Speaking during a visit to the Port of Tilbury, in Essex this morning, Boris Johnson said he believes it is "absolutely clear" that NHS staff should get vaccinated.
The prime minister said: "My view on NHS workers, everybody involved in looking after vulnerable people, all healthcare professionals should get a vaccine. That's absolutely clear."
There were concerns that the sector could be left with a massive staffing crisis due to the number of workers choosing not to be vaccinated.
Both the Royal College of GPs and the Royal College of Nursing (RCN) had urged for the deadline to be postponed and the British Medical Association called for an "urgent impact assessment" on how the policy would affect staffing numbers.
Analysis by Sky News health correspondent, Ashish Joshi
The health secretary had little choice. The threat of losing 77,000 unvaccinated NHS staff was too great. It is a hit the health service simply cannot afford to take.
Sajid Javid says both decisions: to impose the vaccine mandate and his subsequent U-Turn have been driven by data.
When the decision was made there was a very real danger to the NHS from swaring COVID infections. The vaccine protected staff and patients. He says we are now in a different position. Infections are falling and the Omicron variant has proved to be not as dangerous as the Delta version.
But the U-Turn will put many NHS Trusts in a very difficult position. A CEO I spoke to said about 90% of trust executives did not want the government to backtrack. He told me we were too far down the path and any reversal would impact the NHS's credibility for future policies.
And then there is the huge issue of staff who have only had their vaccines because of the threat of losing their jobs. He said he expected "massive kick back".
We saw the fallout after the Dr Steve James challenged Sajid Javed on camera. Fellow medics quickly took to social media to decry Dr James and his stance.
Another major issue is the 40,000 care home staff who forced to leave their jobs. What happens to them now?
A senior Care Home executive described the Government's backtracking as a "joke".
The vaccine mandate is a highly contentious issue that has divided colleagues. The lines have been drawn and the healing will take some time.