Big news at Underbelly Hospitality, Mala Sichuan at MKT Heights
This week's openings and closings begin with big news in the world of Chris Shepherd and Underbelly Hospitality:
UB . Reserve, 1609 Westheimer, will close on December 23. One of Underbelly Hospitality's more casual restaurants, it replaced its predecessor Underbelly three years ago by bringing in Chef Nick Wong and allowing the menu to reflect his vision of Houston food. According to a press release, UB Preserv has been the hardest hit of the group's restaurants due to the COVID-19 pandemic. There were plans to redesign and rebrand in hopes of revitalizing the concept for Wong and his crew. However, with the opening of the Georgia James Tavern Hotel in UH, other opportunities arose. Wong, who previously worked for a year at Gramercy Tavern in New York, also spent some time on the line at Georgia James Tavern. His notes have been invaluable and he is now transferring to GJ Tavern as Executive Chef. The transition will also take place from Leila Frank, Chef/COO of UB Preserv. General Manager Tara McMullen will be a busy bee assisting with all shifts and openings before taking on the role of General Manager on the new Underbelly concept in Regent Square.
But wait. there is more!
Everlong Bar and Hideaway It will open at the UB Preserv Space in January 2022. Shepherd is a huge fan of the Foo Fighters hence the name Everlong, which is also a hint at Shepherd and his team seeking more permanence after the past five years of trials. Now, the Underbelly crew thinks they've articulated concepts that will always remain. Guests can expect the new concept to pay homage to Shepherd's rock 'n' roll heroes by pushing boundaries and serving up great food and old school cocktails at the same time. Long Island Iced Tea will be part of the throwback cocktail menu. Feather-dyed hair and umbrella pants are optional.
Hi Merchant, 1600 Westheimer, will close January 2022. Announced August, As I mentioned before Houston Press. The closure of Shepherd's casual brewery bar is sad for loyal diners, but few of its dishes will carry over to Everlong, including Korean braised goat, dumplings, and Muffaletta. For the first time, the restaurant will offer a new burger along with a menu of shareable snacks. Lucas McKinney, former chief chef of Hay Merchant and GJ Tavern, will head to Everlong as chef.
Kyle Rahe and Lisa McCoy will move to Everlong as managers, bringing Trivia Night with them.
Georgia James Steakhouse, 1600 Westheimer, was supposed to move to Regent Square, 1203 Dunlavy, with a huge new dining and lounge space in late January. However, this opening has been postponed until March 2022 due to the city of Houston permitting delays. Meanwhile, Georgia James Steakhouse will move to Shepherd's One Fifth, 1658 Westheimer, in early 2022, replacing One Fifth Red Sauce Italian, the latest iteration of Shepherd's multi-concept experiment. Georgia James will remain there until the Regent Square site is ready to go.
Underbelly Burger, 2520 Airline, is on track to open at a Houston farmers' market in December 2021 while Wild Oats, a Texas-inspired restaurant from Underbelly Hospitality's culinary director, Nick Fine, is expected to open in January 2022.
Finally, for those who would grieve to see the end of a fifth red pill, they could dry their tears. The second Underbelly Hospitality restaurant to be located in Regent's Square has been announced. Drum roll, please! It will be the new restaurant shepherdItalian favorite red sauce. It will focus on family, community and fun as well as huge portions of lasagna.
The interior of Pastore was designed by Amanda Medsger as an eccentric ode to traditional Italian-American family dining with a bit of Venetian inspiration from the late Italian architect Carlo Scarpa.
Pastore means shepherd in Italian, so this is the first restaurant to bear the Shepherd name. Kind of.
Mala Sichuan Bistro, 600 N. Shepherd, will open at MKT Heights within the next month or so. Owner Corey Cheung told Journalism They expect it to be in late December or early January. A spokesperson for MKT Heights said in an email that the interior design, by Gin Design Group, is stunning and unlike any other location of this popular Sichuan Chinese restaurant. It will also have a patio.

We'll have more information and photos on the restaurant next week, so stay tuned.
Tex Orleans BB's, 25635 US 59, opened November 15 in Kingwood. This is the 12th Cajun-inspired restaurant location of 11 restaurants in the greater Houston area. She opened her first restaurant in San Antonio last September. Another site at 21441 Highway 249 is nearing completion and takes over the site that was formerly Pollo Loco.
The restaurant is known for its boiled lobster in season, homemade okra, fried seafood dishes and pudding balls. Serves a variety of boys from shrimp or oysters to roasted chicken or beef. There are daily specials and his desserts include Maw Maw's Bread Pudding and Brooks Brownie Sundae. Mau Mau also makes baiyue tea from the voodoo bar.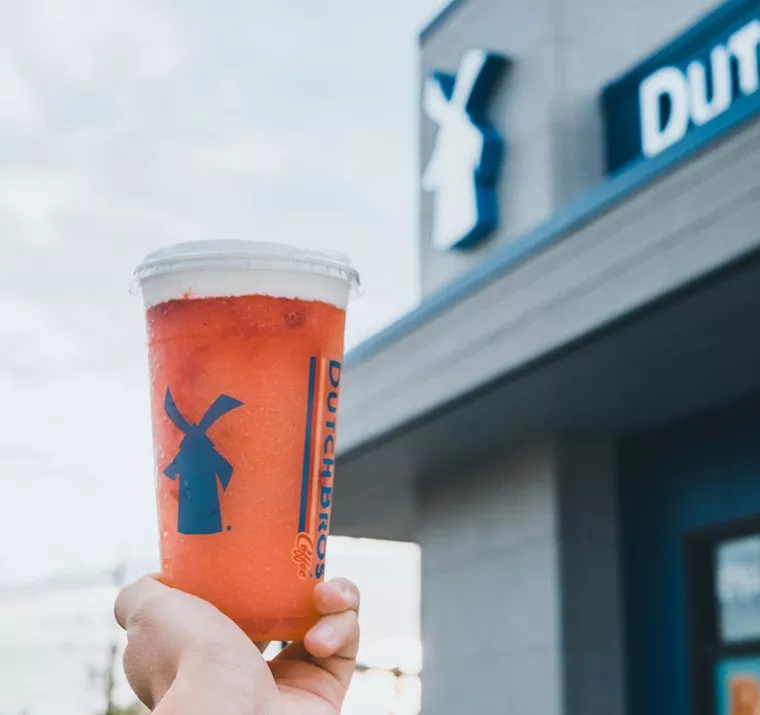 Dutch coffee brothers, 22719 Morton Ranch, to open in Katy by the end of 2021, As I mentioned before Community Impact. The car-accessible coffee shop is on track to have more than 500 locations in 11 states over the next few months. For the Houston area, three new stores have opened in Spring, one in Houston and soon another in Atascocita. There are more scheduled for 2022, including a Tomball spot and one at Cypress Village Station off Interstate 290, which is currently under construction.
The on-the-go coffee concept was founded by two brothers, Dane and Travis Boersma in 1992. The first Texas location opened at College Station this past January. Brewsta offers coffee drinks, hot or iced, tea, cocoa, juices, freezers and frosts.
Bar and farm kitchen, 13,245 Jones, opened his place this month drunk dog. We don't have many details yet other than the fact that it will be dog friendly, have toys, drinks and a full kitchen. In December, she'll host an event that includes some men who don't wear much.

.