Andrew Marr has announced that he is leaving the BBC after 21 years.
Veteran journalist and broadcaster who presented BBC Leading political program The Andrew Marr Show on Sunday mornings for the past 16 years has said he will move to Global "to write and present political and cultural shows and write for newspapers."
In a news flash on Twitter, Mar, 62, told his followers he was "keen to get my voice back," adding that the new roles would give him "new freedom" to practice journalism "without a filter."
Personal advertisement. After 21 years, I decided to move on from BBC.l and left behind many happy memories and wonderful colleagues. But since the New Year, I've been turning to Global to write and present political and cultural shows, and write for newspapers

– Andrew Marr (@AndrewMarr9) November 19 2021
"A personal announcement. After 21 years, I decided to move from the BBC," his statement posted on social media said.
"I leave behind many happy memories and wonderful colleagues. But since the New Year I have been moving to Global writing and presenting political and cultural presentations, and writing for newspapers.
"I believe British politics and public life will go through an even more turbulent decade, and as I have said, I am eager to get my voice back."
"I've been doing the Andrew Marr Show every Sunday morning for 16 years now, and that's probably more than enough time for anyone!"
A statement issued by the global radio station "Global" stated that "Mar" will present all-new programs on LBC and Classic FM next year, including the opinion program broadcast on LBC "where he will give his perspective on the biggest issues of the moment."
A new show on Classic FM will see the veteran broadcaster play music and "interviews with guests from the worlds of politics and the arts."
He will write a regular column for the LBC website and present a new weekly podcast for Global.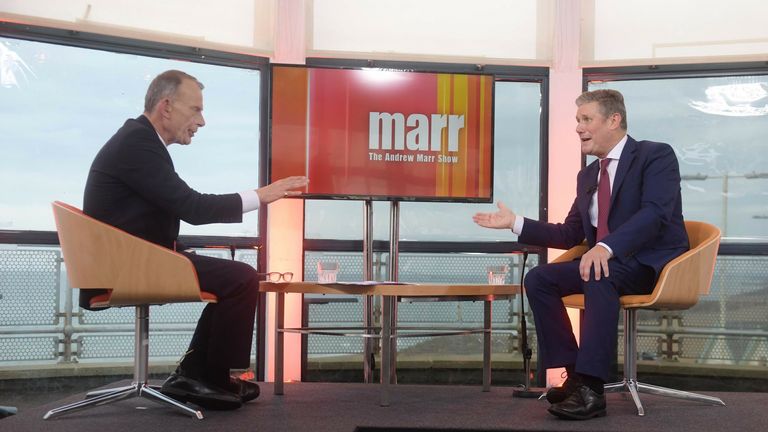 The announcement comes less than a month after the Guardian newspaper reported that Laura Koensberg was in talks to step down as BBC political editor.
The newspaper suggested that after six years in the job, Queensburg could become a presenter on the Today show as part of a major reshuffle of senior staff on the air.
Marr's departure means there will be a vacancy to take prime time on his Sunday morning political agenda.
Among those likely to take the job are BBC Radio 4's Today presenters Mishaal Hussain and Nick Robinson, and outgoing BBC North America editor John Sobel.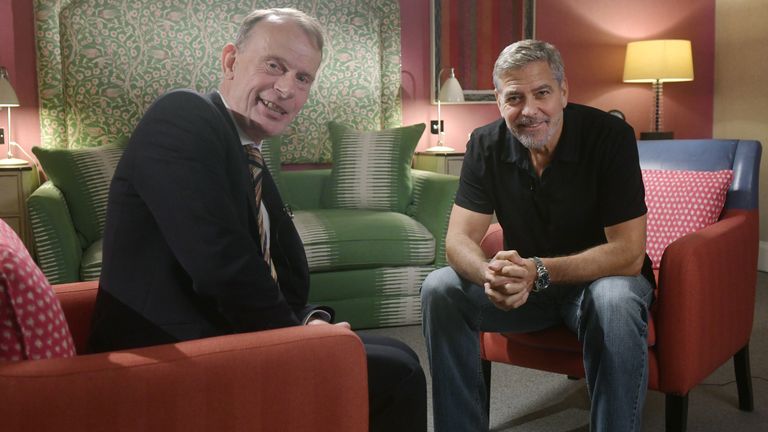 Mar said he will take up his new roles "starting in the new year".
In a statement issued by Global, he said: "Coming to Global gives me a new freedom – to do fast-paced, highly regular political journalism on LBC without a filter, and with my full voice.
"At Classic FM, I'll explore my love for classical music, and culture in general, with some surprising guests. I feel like I've joined an ambitious and hungry young company and can't wait to get hooked on it."
The BBC's Director-General, Tim Davy, paid tribute to Marr for his long service as the broadcaster.
Andrew Marr was a brilliant journalist and broadcaster during his time at the BBC.
"He leaves an unparalleled legacy of policy interviews and high profile programmes.
"We wish him well in the next chapter."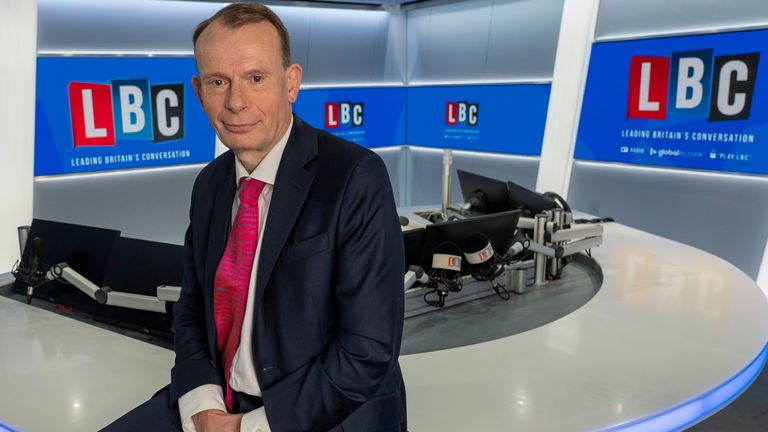 Fran Unsworth, outgoing BBC News and Current Affairs Director, added: "Throughout his long and distinguished career at the BBC, Andrew has been a huge favorite with our audience.
"Andrew began working for the BBC as a knowledgeable and insightful political editor, and has gone on to become a feature of the UK's Sunday morning, Sunday morning programme, which has become the Andrew Marr Show programme.
"We thank him very much for his years of service and wish him all the best in his new role."
Mar joined the BBC in May 2000.
He was hospitalized in January 2013 after suffering a stroke at home, but returned to host his show later that year.
In 2018, he declared it "nice to come back" after undergoing surgery to remove a cancerous tumor from his kidney.
Among those who have congratulated Marr on his long career at the company are BBC colleagues, including Louis Goodall, Newsnight's policy editor.