1,313 new infections, four deaths in Victoria; Heavy rain 'expected to get worse' across eastern state; Diners at Marameo Restaurant in Melbourne receive COVID-19; to begin extradition of Baloch criminals; NSW reports 261 new local cases
The World Health Organization reported that coronavirus deaths rose 10 percent in Europe last week, making it the only region in the world where coronavirus cases and deaths are steadily increasing. This was the sixth consecutive week that the virus had risen across the continent.
There are about 3.1 million new cases globally, the United Nations Health Organization said in its weekly epidemic report, an increase of 1 percent from the previous week. Nearly two-thirds of coronavirus infections – 1.9 million – have been in Europe, where cases are up 7 per cent.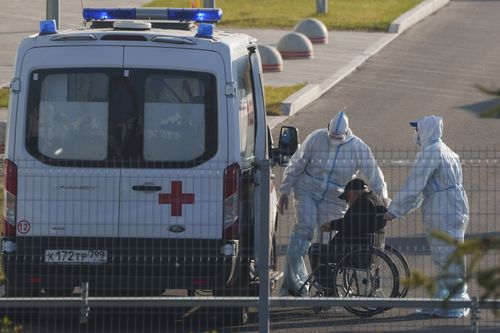 The countries with the highest number of new cases worldwide were the United States, Russia, Britain, Turkey and Germany. The number of weekly COVID-19 deaths is down about 4 percent worldwide and down in every region except Europe.
Of the 61 countries that include the WHO in its European region, which includes Russia and extends into Central Asia, 42 percent have reported a jump in cases of at least 10 percent in the past week.